STORIES FROM OUR SNACKERS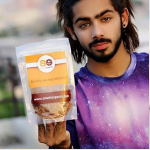 With their tagline of "Healthy Snacking Unleashed", they have ventured to provide nutritious, wholesome and tasty snacking options!!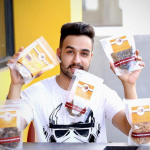 Enjoyed the advantage of multiple snack option which was hygienically hand prepared and packed delivered right to my doorstep.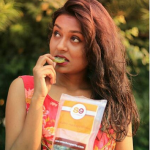 Snackexperts is a perfect place to fill your tummy with such an amazing choice of snacks!! Order your own box of happiness.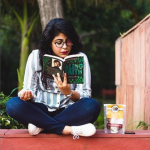 Snacking can not only be fun but healthy too. Yes!! they proved it with their whole new range of snacks for all age groups.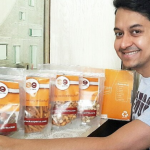 When you are hungry,  Don't get angry just munch on these delicious snacks. Thanks, Snackexperts for making my day.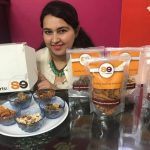 Hungry !! snack time 🤗 Go for some nutrient!! Go for some light snacks!! Go for some snackexperts 😃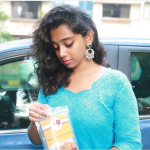 Thank you Snackexperts for the awesome and nutritious snacks They were healthy & delicious at the same time.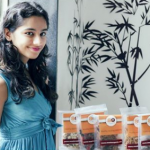 I received snacks from Snackexperts & they are a savior for me these days. It can be easily carried anywhere and the packets I received were so fresh which gave a sense of inner satisfaction. 😘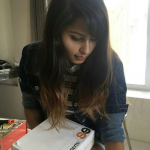 The snack box can be customized based on your own taste and budget. Everything was neatly packed with no dents on the box when it arrived. The delivery was really quick and fast like woah damn dude.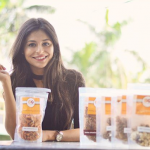 Enjoyed multiple snacks option from Snackexperts. Satisfies the craving in a healthy way and Thank you snackexperts for this delicious box😋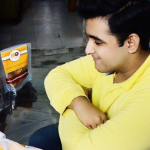 Treat yourself with a large variety of snacks from Snackexperts. They use recyclable boxes and ziplock baggies. Behind the box, they have given us these ideas to reuse the box which is a very nice in my opinion.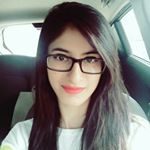 They have such a wide variety of snacks preservative-free snacks. So fresh, crispy and healthy. Its a lovely munching option be it, in between meals, late night munching or while traveling.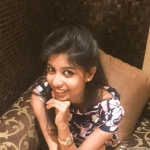 The healthy snack isn't always boring or not so yum presenting, Snackexperts which helped me out in my snack cravings with a box of healthy snacking goodies!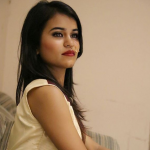 I bought a box of healthy snacks a few days back from Snackexperts. Worth the buy surely - healthy, economical, and most importantly, delicious!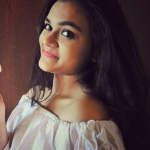 Here's what I've learned about healthy eating when you're busy or on the go: it's all about the preparation. That is when Snackexperts come to my rescue. Thank you team!!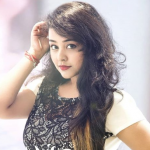 Powerhouse of health benefiting nutrients packed in a simple snack! They're lip smacking, delicious and extremely healthy! Do check them out and thank me later. 😍 Thank u Snackexperts ! 💕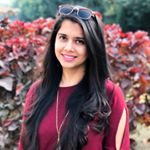 Healthy snacking! Sounds like an oxymoron no?! Not anymore with Snackexperts. Absolutely delicious and love the flapjack, perfect craving for the sweet tooth with no guilt.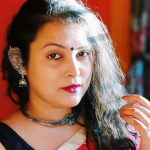 One  of the best calories counted snacks that I have ever had. The snacks are made of fresh and chemical free ingredients, it's perfect for those who are looking for a healthy option. 😋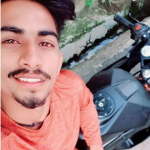 Thank you Snackexperts for the concept of Healthy snacking!! Everything was super delicious and tasty. I love them all. All the best guys.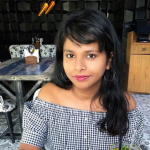 Healthy snacks and the mixture of nuts are best to munch on from Snackexperts!! Best on the go option, handy and nutritionist-approved are the interesting things made me choose you!!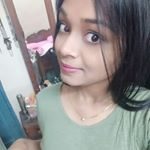 Extra-Ordinary packaging and prompt delivery completely impressed me and I'm hoping to add more guilt-free snacks to my pantry.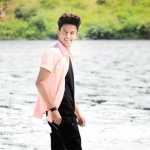 Received super tasty and healthy products from Snackexperts. Thank you team!!😘😍, Everyone, get yours one from snackexperts and enjoy the guilt-free snacking experience !!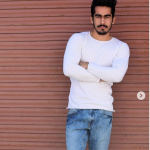 Gift your fitness freak loved ones these amazing packs full of nutrition ❤️ Don't doubt healthy snacking when Snackexperts is right here 🙄. Kudos to the team!!!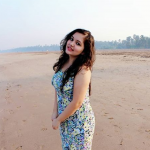 Healthy snacks with lip-smacking taste. Totally drooling over these nutritious & delicious snacks by Snackexperts. Great job guys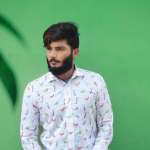 Recently got this snack box from snackexperts to 😀😀 totally loved the super healthy snack pouches. The nutrient snacks are best for your hunger pangs.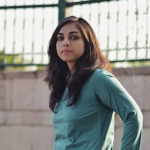 All the snacks are best delicacies with healthy ingredients in them that will serve your taste buds very well. They offer a wide range of healthy snacks to satisfy your snack appetite without compromising your health in any way.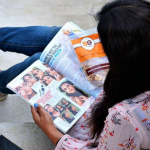 My favorite magazine and some tastier, Healthier snacks from Snackexperts!This is indeed a paradise for healthy snack lovers. They deliver curated Snack box to your door, packed with a fine selection of healthy snacks.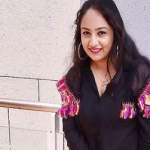 When Snackexperts sent us a melangè of toothsome munchies, I felt much of my dilemma has been sorted. Now, I have been packing my goodies that are high on health and taste as well.
If you are snack lover like me, you guys should definitely try the Honey Roasted Cashews and Chocolate Flapjacks, they are amazing. I highly recommend them and everyone should try their products at least once.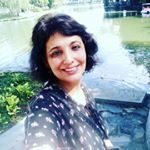 Meet the Snackexperts who delivers healthy Snacking experience!! A great new kind of snack subscription box that comes in various combo plans that you can opt from a huge variety of amazing snacks.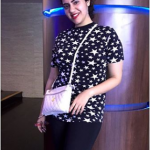 I am obsessed with this power pack of berries from Snackexperts which includes raisins, black raisins, dried papaya, dries strawberries. 😋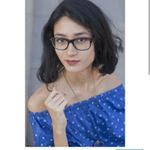 Snackexperts gave me the healthiest way to snack. It focuses on providing healthy snacks for mid-day munching which I totally love them.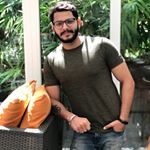 This week was totally devoted to snacks and that's totally healthy. Thanks to Snackexperts for giving me chance to taste such healthy and super refreshing snacks.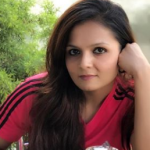 Healthy Snacks, Finally Unleashed! Snackexperts helps you in munching my favorite snacks without compromising on my health, truly it's the best option for preservative-free snacks.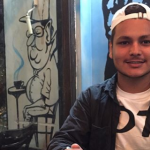 The most interesting part you apart from the healthy snack is your box is reusable and can be used in many ways. I love this concept and the blogs are useful with a lot of healthy lifestyle tips.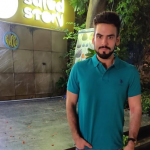 Thank you guys for these delicious snacks! You are amazing with delicious healthy snacks which are equally tasty and healthy. Highly recommended for the health conscious foodies.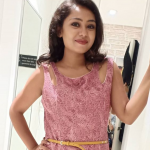 When I was looking for on the go evening snacks, They got my snacking
needs covered by bringing the healthy snacks every month with different varieties. Dry fruit mix is one of my favorite snack.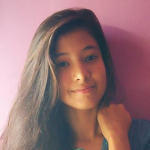 Tried the oats and nuts ladoos from Snackexperts this Ganesh Chaturthi 😍😊! That ladoos loaded with oats, black/brown seedless dates, ghee, figs, almonds, walnuts, pistachios and flax seeds. Absolutely healthy.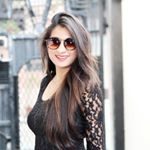 The best about your snacks is no added white sugar or chemicals.  With so many,  different options on snacks and I think it's the most cost-effective tea time snacks.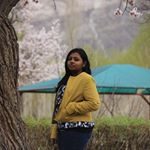 I might even skip a meal sometimes but snacks are a must and most of the time tasty and healthy doesn't fall on the same page but, these guys at Snackexperts delivers a range of healthy !!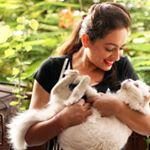 Honey roasted cashew the combination of sweet, salty and spicy is tizzy. It's totally a therapeutic dose with the goodness of both cashews and honey. I consider it as superfood high with numerous vitamins and minerals.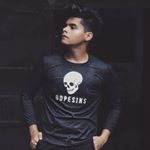 I always look up for Healthy snacks without getting bored because there's such a good variety with you guys. Best tea time snacks for the family with zero additives and preservatives.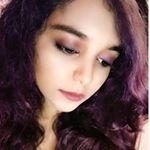 Now I don't have to spend time researching and picking out healthy snacks.  Snackexperts made it easy by presenting a range of premium healthy snacks and my cravings just a little crazier.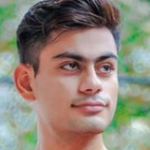 Thanks Snackexperts for sending me the best snacks ever. They are so tasty as well as healthy.The box of snacks is a heaven for all those who are foodies out there. Its a good time pass as well as hunger killer in busy schedule of Delhi metro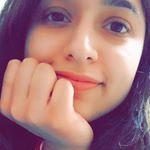 Coconut & watermelon iced tea + Honey Roasted Cashew made my evening.  I loved the overpowering taste of coconut water with honey roasted cashew. So refreshing and soothing. Pouches are portion controlled too!!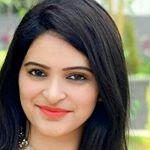 Thank you Snackexperts healthy and delicious snacks!! So, guys next time onwards when you get too hungry between meals, try nutrient-rich snacks from Snackexperts. The healthy millet crispies indeed the perfect tea time snack!!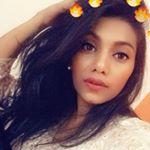 I personally love subscription boxes. But as a foodie, I love more is food particularly snacks. Couldn't be happier, Snackexperts has combined my favorite things snacks and subscription box together.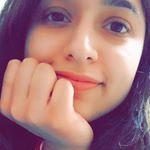 Snackexperts bought me a wide range of healthy munchies, that are best for the teatime savoury snack or tiffin box snacks to be enjoyed between the meal to avoid hunger pangs. I love them all!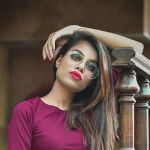 Thanks a lot to team Snackexperts for sending across this box full of amazing and healthy snacks on time! The snacks inside are freshly made and are the best preservative free snacks that have seen so far.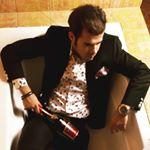 If losing weight is your goal, you must have some self-control. If that ain't your thing then grab a pack of Snackexperts. Serving delicious, super healthy and low-calorie munchings that makes dieting more a habit than a restriction. Easy to pack snack while on the go/travel.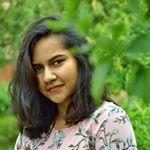 My snack box from Snackexperts made me happy today. Yummy healthy snacks alternative for that binge eating habit. A must try! Easy, hassle free, delivered to your doorstep; best to satisfy your cravings. It is one of the deliciously healthy snacks with calorie counted.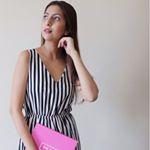 I'm actually a gym rat. I never skip my workout schedules. Believing in the concept of moderation, I've never really partaken in any health food fads until I got to know about Snackexperts!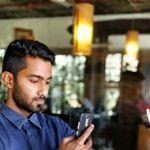 Snackexperts- Snack like an expert! When you start snacking with Snackexpert labels, you no longer need to count calories. Start this Diwali by gifting your loved ones a healthy treat. Thank you team.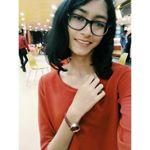 Snackexperts brings you the healthiest way to snack. Between meal noshing supplies can't simply be ignored, taking up one-quarter of the total calorie intake, snacks are now the fourth meal.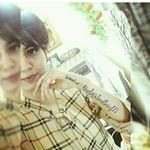 All thanks to Snackexperts for the initiative of healthy snack with zero chemical is making it more perfect to add it to my routine.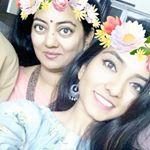 Healthy snack with the goodness of millet and other grains with an amazing taste, I am absolutely impressed. Also, they come in handy ziplock packs so are travel-friendly as well.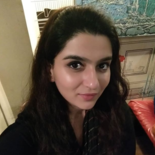 My box had freshly made snacks with the complete ingredient list and nutritional info and serving size clearly mentioned in the label. 

Healthy Snacks keeping it all hygienic and providing the specific nutritional contents on the packets .Thank you Snackexperts.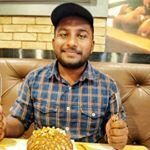 For Diwali, I ordered the prodigious gift packs from Snackexperts.They contain channa mix,Oats and nuts ladoo, kiwi amla bonanza, original seeds flapjack. They were packed in a cute box.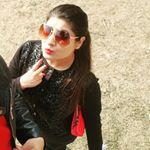 The amazing snack combos carefully crafted from Snackexperts was simple and healthier alternative to fatty snacks with many health benefits.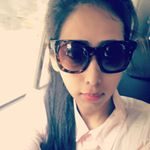 The variety of options to choose from Snackexperts has sorted all my snacking needs. The monthly subscription made me not to munch on the unhealthy and fattening options available outside.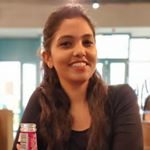 Beating the mid-week blues with these super healthy, super refreshing and super yummy snacks from Snackexperts. They are great for the evening snack or on the go hunger pangs.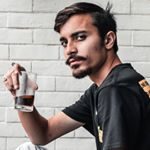 Nevertheless, snacking is something we all love to indulge and cannot stop nibbling, even though we know it isn't healthiest of habits. But, Snackexperts helped me with controlled portion size to snack.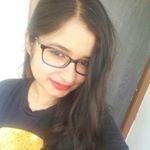 I am totally in love with this package. All the contents are packed in Zip Lock packs. They taste great. My personal favourite is the Flapjack. It is made of oats and fused with honey! Totally in love!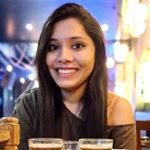 Snackbox from Snackexperts with foxtail millet twists that is lightly spicy and thoroughly tasty and crispy.A whole new range of millet savouries best for the midday craving.Thank you for helping to choose the best option.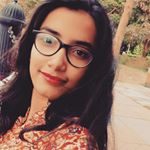 Having at least a little snack between the meals or when you are really not getting time to eat your meal can curb your hunger and can provide the nutrients. Snackexperts came up with a huge variety of healthy snacks which is mouthwatering and healthy.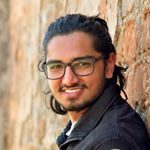 I always love to start my mornings with a fruity breakfast. I am obsessed with this power pack of berries from Snackexperts which includes raisins, dried papaya and dried strawberries.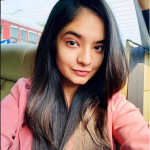 We are all guilty of it and let''s admit it. For some, it's boredom, for a few it's an indulgence and for the rest of us, it's craving when hunger strikes between meals. Snackexperts rescued me. Thanks guys.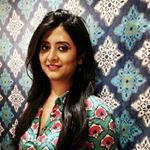 The best rainy day with Honey Roasted Cashew & Kodo millet Crispies while reading my favorite novel made my day! Super happy with Snacks, thank you team.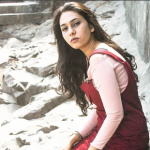 One stop solution for all the healthy snacking in your daily routine. Snackexperts to curb your hunger cravings. Dry fruits and nuts to go crazy.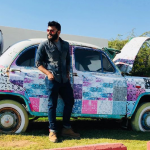 Snacks can be healthy and nutritious now. Making healthier appetite with your Snackexperts. With so many millet variety snacks, they help for planned snacking.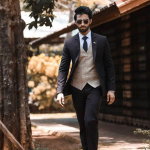 I'm the one among who feel guilty after munching on snacks but not now with Snackexperts. Snacks can be beneficial for your health too when you choose healthy snacks containing fiber and protein.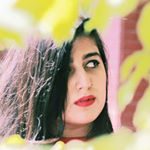 Love the concept of curating the snacks according to you and your taste! Still searching for that on point perfect yet tasty snack to snack on?Choose Snackexperts.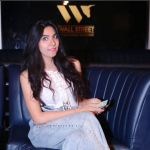 Healthy snacks from Snackexperts!! These snacks are very healthy and a blessing for those people who wants to reduce weight without starving themselves.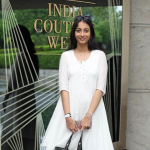 Who doesn't love snacks? Tasty healthy snacks from Snackexperts are going into my handbag for this week snacking list. Thank you team, Snackbox made my day.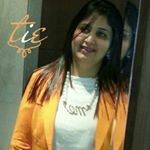 Perfect munchies for my snack time!! Healthy and super nutritious. Loved the recycle suggestion on the box, very thoughtful.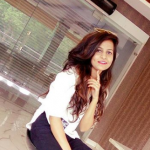 At the end of the day, all you need is this Snackexperts. Best 3 pm snacks with zero chemicals and additives. Believe me, this is the yummiest healthy snacks I have ever tasted.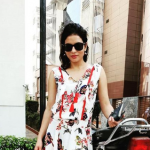 Best variety of healthy snacks to choose from, Honey Roasted Cashew & lots more. Awesome SE for the best thing!! You made me guilt- free and it's to buy online as well.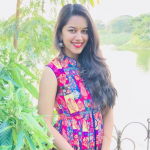 Snackexperts made mu healthy eating so much easier. Guys you have some really amazing options at a very good price point. Loved the packaging with the all nutritional information.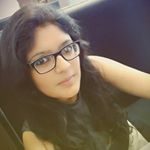 Snack heaven😇 recently I bought the yummy yet healthy snacks from Snackexperts
My favourite among their wide range of snacks was the chocolate flapjack. The ingredients in all d snacks are very healthy, no artificial flavours or anything.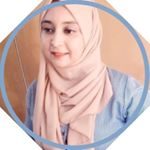 I felt much of my dilemma has been sorted with you guys for giving me a wide option to choose from different varieties. The melange of toothsome munchies from you people was awesome.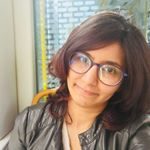 Honey Roasted Cashew - I just love cashew so I was delighted to see this pack with exciting flavors little sweet and salty. Best pairing with evening tea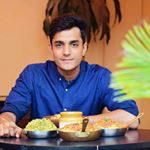 The dry fruits, oats ladoo and other delightful treats from Snackexperts, the perfect gift box option for me present my friend. The packing is also attractive and it is the perfect snacking options for everyone.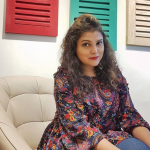 While thinking what to gift my loved ones for this Diwali, found Snackexperts to be the best solution. They provide delicious and healthy snacks anywhere in India. The snacks are made of freshly available ingredients made it perfect .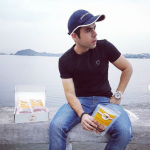 The interesting part is calorie counted, nutritionist-approved super healthy snacks for munching even during dieting without restriction. If losing weight is your goal, you must have some self-control. If that ain't your thing then grab a pack of Snackexperts.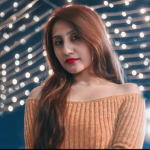 I'm going to buy more products from Snackexperts as they give choices from yummiest chocolate brownie cookies to bitter gourd spicy crisps and😍😍 much more. So many options for fitness freaks who need a delicious option in snacks.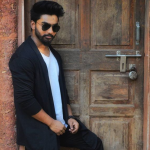 All thanks to Snackexperts for the initiative of the healthy snack that tickle the taste buds. To all the fitness lovers like me, this is the thing that we needed for ages!! Keep adding more new snacks every month.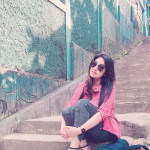 It is always essential to realize, what you choose to snack on and how much you are snacking. Snackexperts swear to bring you portion controlled healthy snacks
Snacks make me happy than anything else. Thank you Snackexperts for the delicacies ranging from ladoos to brownies.With an in-house nutritionist, they cleared my doubts as well.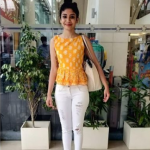 Happy Sunday, it is with Snackexperts!! Kiwis, cranberries, pineapples, dates, gooseberries with all goodness in one pack. These packs not only give the nutritional value but also the serving size.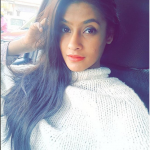 With the inclusion of Snackexperts in my lifestyle, I don't have to compromise on taste for health. Snackexperts deliver curated snack boxes right at the doorstep with a fine selection of healthy snacks.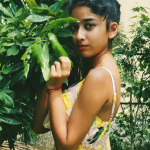 Whoever said that healthy food cannot be tasty didn't know about Snackexperts. The snacks I bought are so tasty and the best part about them is that it's not spoiling my diet. Their chocolate flapjack and chana mix are to die for.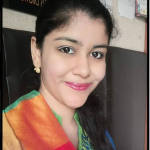 Munching between meals has become a part of my lifestyle. To make it healthy and  snack-happy, Snackexperts offer delicious, tasty, fresh snacks for all age groups.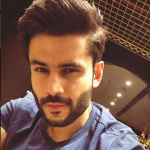 I don't go long without eating, I never starve myself. So when looking for a healthy snack. Snackexperts came to the rescue. Mouthwatering!!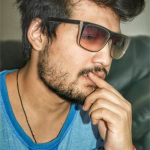 Excellent array of healthy yet tasty snacks. Must try honey roasted cashwes, flap jack jack and millet cookies.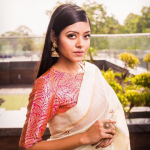 Perfect on the go snacks with no added preservatives. Nuts and dried fruit are my favourites!! Adding more snacks to my pantry, thank you guys.